It is available in standard lengths of 1.8m, 2.1m, 2.4m,3.0m,4.0m,5.0m and 6.0m (size 4 track max length 3.0m).
Standard lengths can be cut to suit customers requirements before despatch, the charge being that of a standard length only.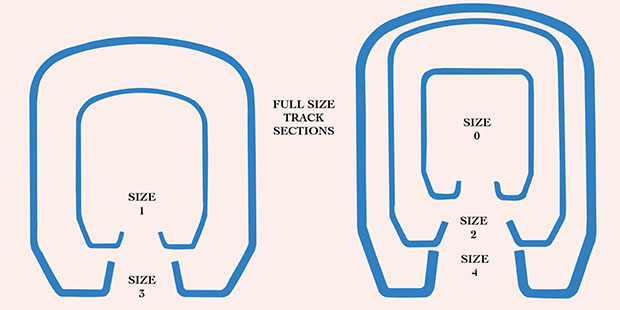 Track Support Brackets
All brackets should be spaced at regular intervals to suit track lengths, but must not exceed 914mm centres (less under arduous conditions).
Closed brackets are supplied for each end of the track runs, and it is important that these are not used as door stops.
It is essential that all track joins occur at the centre of the bracket.